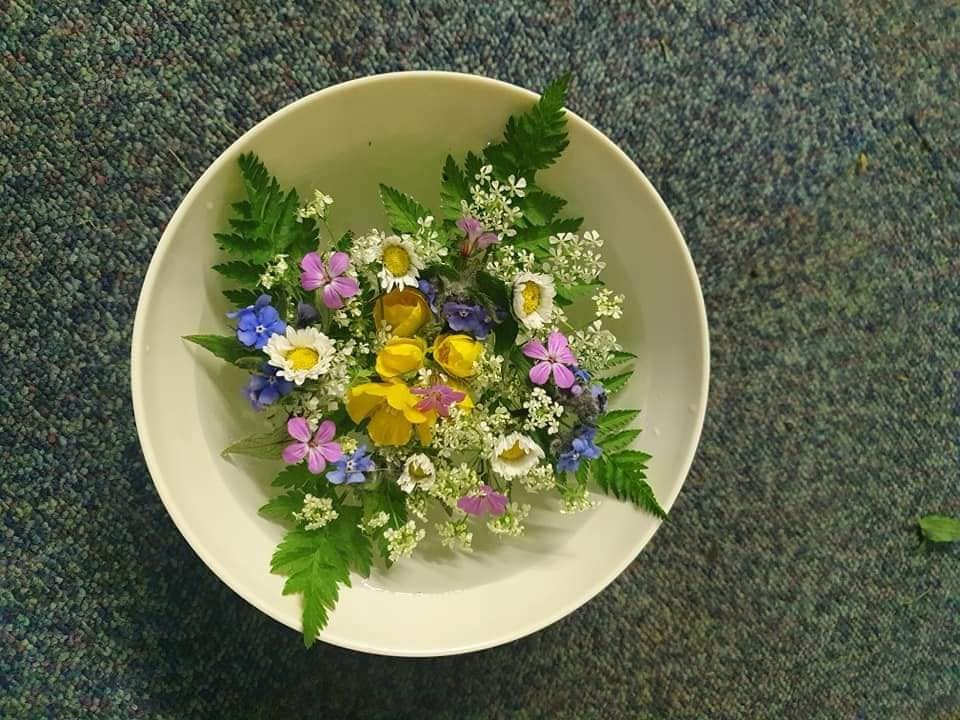 On Tuesday night our Saxon Scouts were told to bring a bowl and a coat, we were intrigued what they were up to!
As part of World Faith they learned about Puja, a worship ritual performed by Hindus, to their favourite god. The word "pūjā" is Sanskrit and means reverence, honour, homage, adoration and worship.

The evening began by visiting the Village churchyard, with permission of course, where they selected flowers and leaves to make Uruli, flower bowls. Water is used to denote wealth and flowers and fruits are given up as offerings o the gods.
The Saxons Flower Bowls look Beautiful we are sure you'll agree.