On Sunday 14th November the Village gathered for the Remembrance Day Service.
We had the honour of parading through the village to the war memorial, led by our new Scout Band. This was their first outing since their formation just a few months ago, and they were exceptional.
All of our young people were very smart and well behaved and we could not be more proud of them.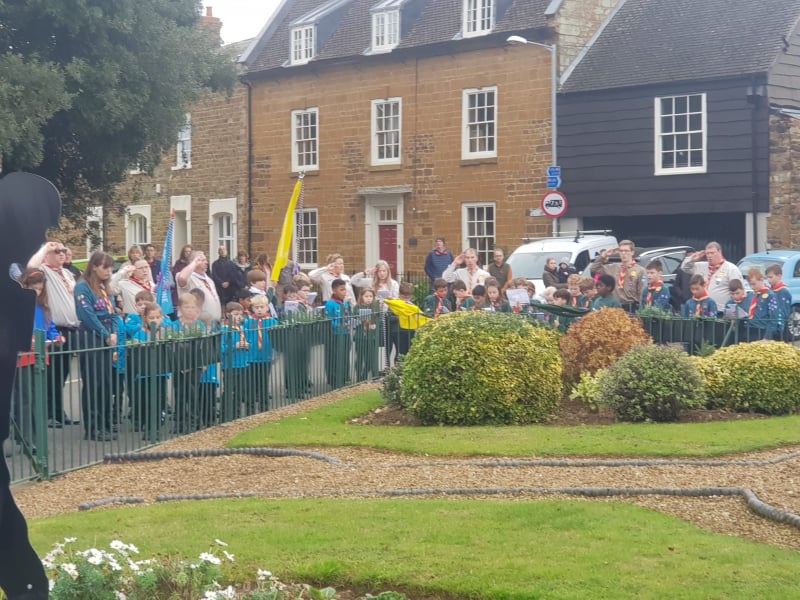 In the Afternoon our band then took part in the Brackley Town Council Remembrance Parade, this parade was much larger than the village one and the Young people could have been overwhelmed but they took it all in their stride and again were amazing.
We remembered them.